Our Company:
Aqua Star International opened its doors in Tucson, Arizona during 1986 and has since become an internationally known company. This family owned business started from humble beginnings but has proven its expertise which allows our customers to receive exceptional quality products while still maintaining the local, friendly customer experience.
Aqua Star International's sister company, Arjencia, began the placement of water vending machines throughout Southwest Arizona more than 20 years ago and provides the hands-on experience of actually running a water vending machine business.
We invite you to visit our sister company's website, arjencia.com, and see for yourself how we separate ourselves from the competition. When you purchase from Aqua Star International you get more than equipment; you get the added benefit of our many years of experience doing precisely what you plan to do.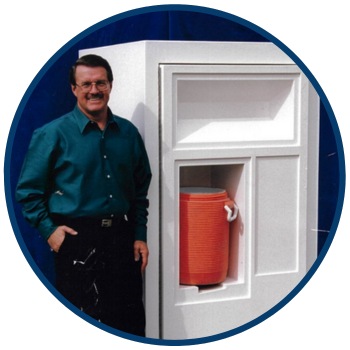 To manufacture the highest quality water vending machines in the market supported by the best technical service and customer support in the industry.
To be the premier provider of water vending machines and in doing so, be an integral contributor to community health and welfare.
Our Family:
Glenn Hoffman, Founder and CEO
Glenn stated his career in water quality improvement in February of 1972 after completing a week long Culligan sales training school in Mankato, MN. He quickly rose in the Culligan organization winning many sales awards and recognitions. In the summer of 1974, he moved his family to the larger market of Kansas City, MO. There he took over responsibilities as sales manager. By March of 1975 he was offered the position of general manager of the Culligan dealership in Tucson, Az. Over a period of a few years he took the dealership from "under-performing" to being recognized as "Outstanding Performance."
He left Culligan in September of 1986 to start one of the very first Retail Water Stores in the country. After 18 months of operation, the water store was purchased by a larger water conditioning company. This allowed Glenn to focus his full attention on water vending. In January 1988 he founded Aqua Star International by purchasing an existing Water Vending Machine company out of bankruptcy. He then set out to improve the quality of the basic machine and develop a broader product line; all the time working to produce the highest quality machine on the market and supporting the product with the best service in the industry. This business model has worked well over the past 25 years and is still the primary goal of the company. Aqua Star International is now a well-recognized company with equipment and customers from coast to coast as well as many foreign countries.
RJ Hoffman
Graduated from Northern Arizona University and has joined the company primarily focusing on machine production as the Production Manager. His exceptional skills have increased the efficiency and quality of machine production.
Jeneca Hoffman
Graduated from the University of Arizona with a double major in Finance and Business Management.  She has recently joined the company after spending time in commercial banking industry. She is a great asset to the company focusing on Business Finance, Human Resources as well as Sales.